We Love to Drill
We have the latest technologies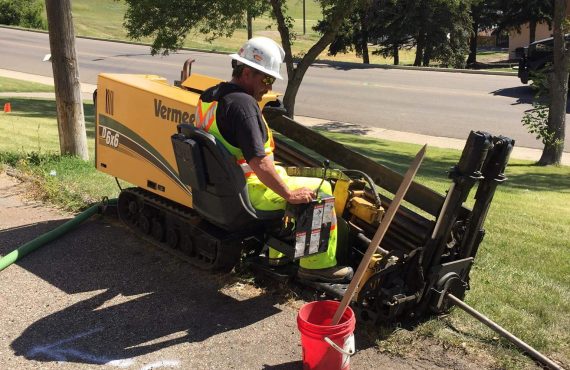 About Us
Western underground consulting Ltd established in 2007 by Darren Humphreys. With 10 years previous experience in the underground utilities construction industry with Amanda Humphreys the company's main focus was to provide a turnkey project solution to Alberta, Manitoba and Saskatchewan clients.
At present we operate 7 directional drills, backhoe, 2 track hoe, 2 Hydrovacs and a Trencher. We use the latest equipment in drilling technology and are able to provide the customer with the best possible quality of work. Together with drilling superintendent Colin Clyne along with all our highly skilled staff we have and continue to provide reliable and regular service to clients in both Telecom and oil and gas industry such as Sasktel, Tundra oil and gas, Husky energy, and Crescent Point energy just to name a few.
We believe that our employees are a direct representation of our company. And as a small company we successfully stay in direct control of safety, work ethic, attitude, and as a result we continue to maintain a reputation that is backed by committed and regular clients.
Our goals for the future is to grow at a rate that we are able to continue to provide the same high quality work our current customers expect and rely on, and at the same time bring on new customers and challenges. We look forward to meeting new clients and opportunities to provide our services.
Call us today for all of your Directional Drilling!
Our Team
this is a subtitle
Darren Humphreys

Amanda Humphreys

Colin Clyne